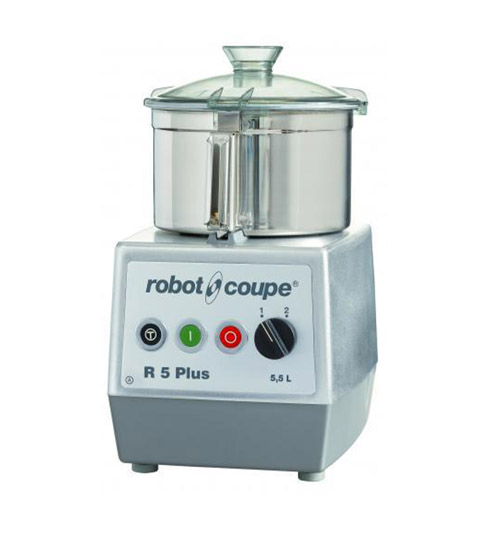 TABLE-TOP CUTTERS R5 PLUS
Polycarbonate lid designed to allow the addition of liquid or ingredients during processing.
A smooth blade assembly is supplied as a standard attachment.
As an option, serrated blade assembly for grinding and kneading tasks.
As an option, fine-serrated blade assembly recommended for chopping parsley.
Extremely simple unlocking of bowl by means of a trigger fitted in the handle.
5.5 liter stainless steel bowl with handle.
Power 1200 Watts
Voltage Three-phase
Speeds 1500 & 3000 Rpm
Bowl capacity 5.5 liters
Number of covers 20 to 80
Write a review
Note:

HTML is not translated!

Sapiente rerum magni voluptates accusantium sequi molestias deleniti aliquid facilis commodi aut. Ea ab facere voluptatem cum beatae vero dolorem doloribus itaque culpa. Molestiae, optio, libero inventore ducimus natus incidunt qui dolor adipisci tempore tempora quo minima distinctio eligendi laborum ex quaerat eos! Unde suscipit porro est amet quis nostrum enim. Asperiores, ad, hic, culpa, rerum delectus similique minus facilis reprehenderit quisquam debitis dolores suscipit!
Qui laboriosam maiores ad. Enim, autem, beatae, sapiente minima non atque maiores maxime natus corporis possimus reprehenderit id blanditiis sequi repudiandae saepe reiciendis consequatur mollitia aspernatur cum!