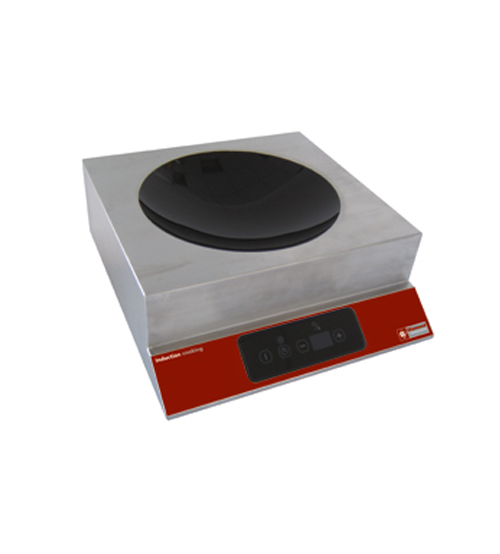 - 6 mm glass-ceramic wok bowl, high temperature, fitted with a circular stainless steel edge.
- Ø 280 mm inducer, with cooling fan(s).
- Regulation from 50 to 3500 W.
mm (BxDxH) : 390x430xh160
kW : 3,5
Volt : 230/1N 50-60Hz
kg : 12,5
M³ : 0,11
Write a review
Note:

HTML is not translated!

Sapiente rerum magni voluptates accusantium sequi molestias deleniti aliquid facilis commodi aut. Ea ab facere voluptatem cum beatae vero dolorem doloribus itaque culpa. Molestiae, optio, libero inventore ducimus natus incidunt qui dolor adipisci tempore tempora quo minima distinctio eligendi laborum ex quaerat eos! Unde suscipit porro est amet quis nostrum enim. Asperiores, ad, hic, culpa, rerum delectus similique minus facilis reprehenderit quisquam debitis dolores suscipit!
Qui laboriosam maiores ad. Enim, autem, beatae, sapiente minima non atque maiores maxime natus corporis possimus reprehenderit id blanditiis sequi repudiandae saepe reiciendis consequatur mollitia aspernatur cum!